Our concept
Discover our services and commitments for quality
5àsec offers an innovative and evolving concept, supported by an ambitious R&D policy, a distinctive positioning as well as a broad range of services and products, targeted at individuals and professionals alike.
5àsec excellence comes down to a unique customer experience both in our physical network and via our digitized offering to offer the very best in dry cleaning.
Our 5 commitments

More than 48 years of expertise at your service.

Satisfied or re-cleaned at your convenience.

Your laundry ready on time or get a free cleaning voucher.

Offers and price ranges tailor-made to your needs.

5àsec commits itself to fulfilling its corporate social and environmental responsibility.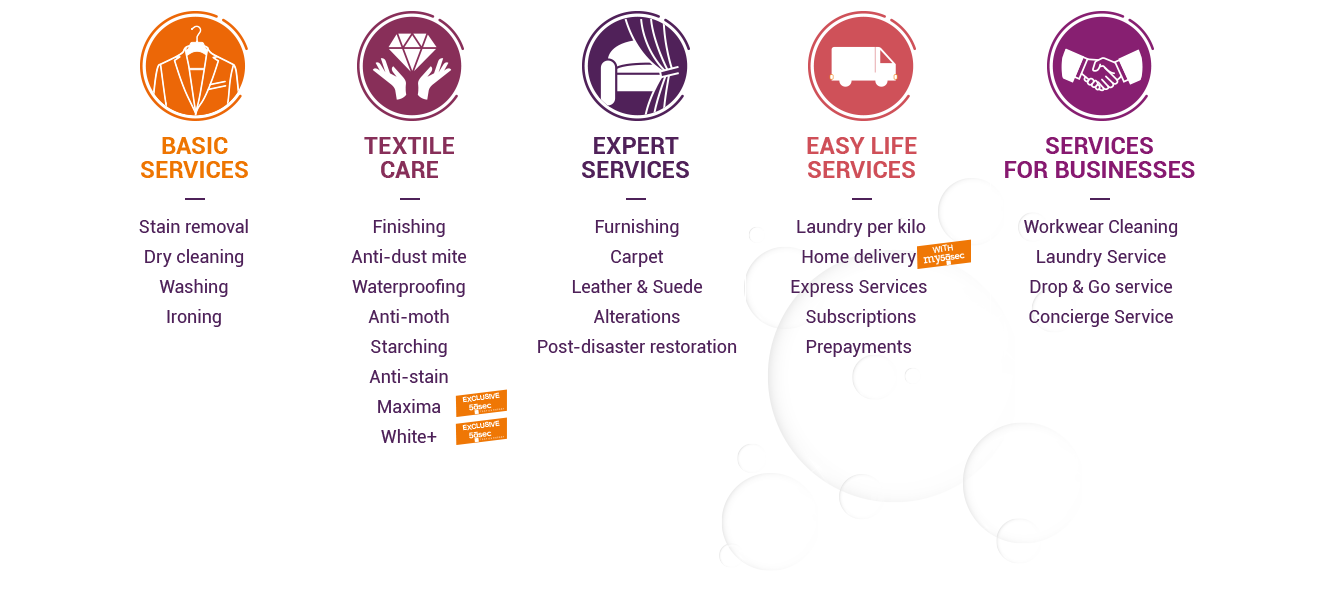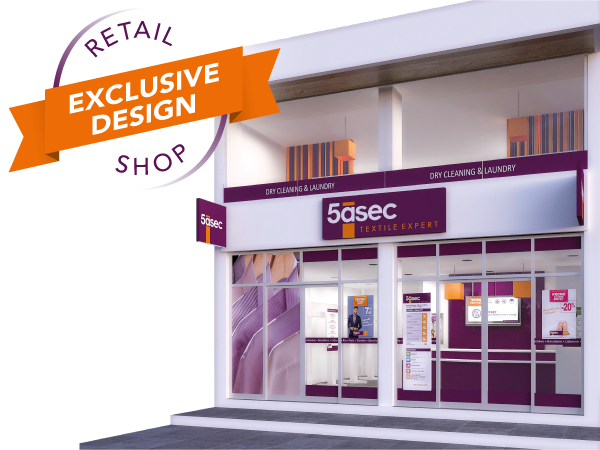 Our shops are designed to offer our team members a pleasant and ergonomic work environment. The welcome area has been redesigned and modernised to offer a warm and inviting atmosphere to our customers.
Our unique concept can take a number of forms to adapt to the constraints of each location: shopping centres, city centres, corporate offices, condominiums etc.
Our process enables us to combine different models in order to adapt to every market. From the central unit to the pick-up point, we design customised implementation models with an optimal control of installation and logistics costs.
This exclusive concept is deployed across 5 continents through our network of corporate and franchised shops.
The very best in dry cleaning