The 1st 5àsec shop opened its doors in Saudi Arabia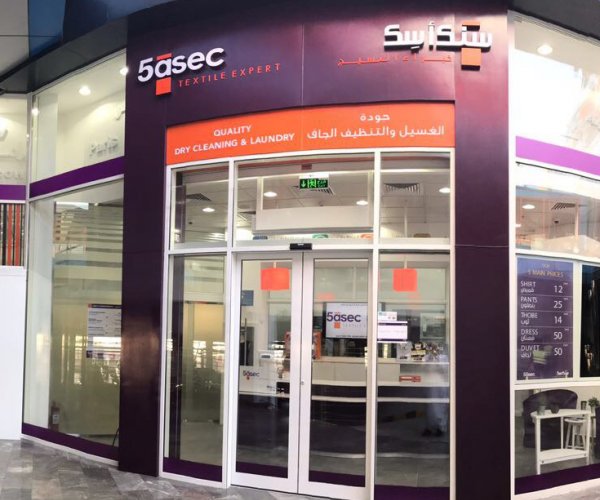 On January 1st, 2018, 5 à sec opened its first shop in Saudi Arabia, and more precisely in Jeddah, the economic capital of the country.
Before the opening, the whole team received a specific training in order to master 5àsec know how as regards textile cleaning and care. As it is the very first 5àsec shop in Saudi Arabia, customers are not yet familiar with the brand. This new flagship shop gambles on a high impact communication to attract customers and build up a brand identity.
Thanks to a successful collaboration and a highly committed and professional team, 5àsec seems destined to a bright future in Saudi Arabia.